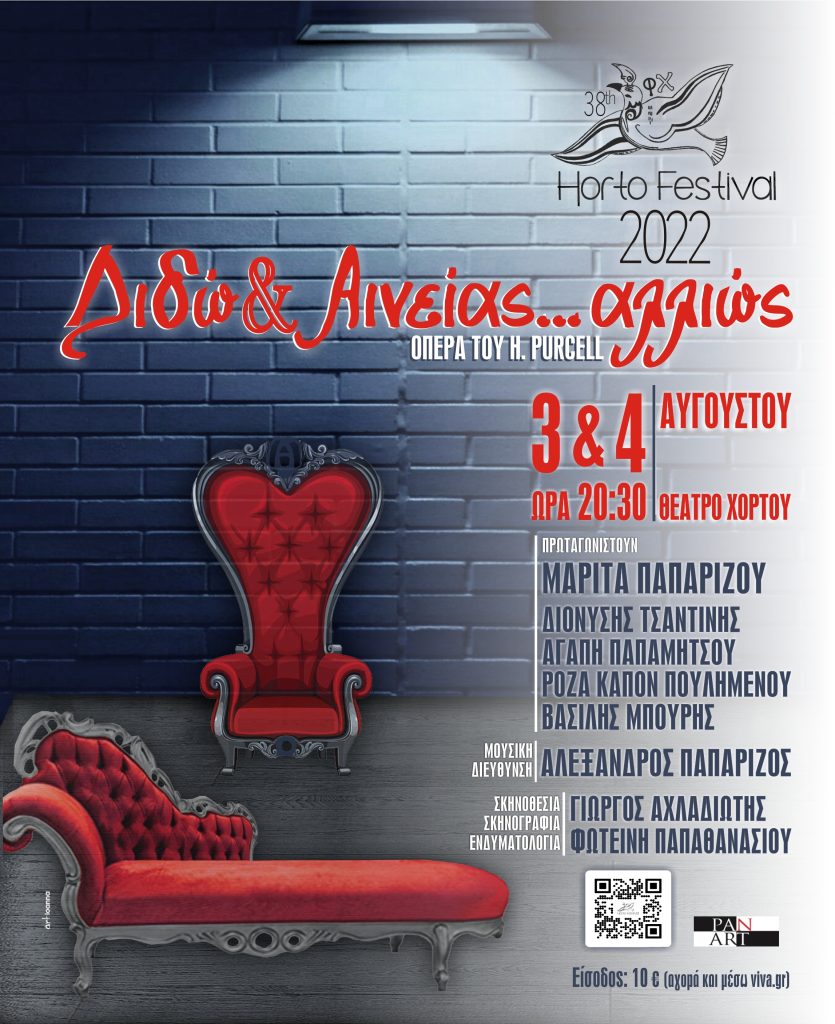 The famous contralto Marita Paparizou appears for the first time at the Hortos Festival, in her hometown, in a subversive performance, under the musical direction of the talented Alexandros Paparizou. In a nutshell…In a psychiatric hospital, the head doctor decides to use music, and opera in particular, to experiment for its effects on patients with dissociative identity disorder. So he decides to stage, with the help of the inmates, in the leading roles, and the nurses in the roles of choristers and musicians, Purcell's opera, with himself in the role of Aeneas and all the others in double roles, viz:
1st inmate: Dido and the Archimagress-Marita Paparizou, contralto
2nd inmate: Belinda and the 1st enchantress – Agapi Papamitsu, soprano.
3rd inmate: 2nd Lady and 2nd Mistress-Rosa Kapon Poulimenou, soprano
4th inmate: Spirit and Sailor-Vassilis Bouris, counter tenor
Chief Physician: Aeneas-Dionysis Chantinis, baritone
Choral Ensemble: Motetii
Conception and original texts: George Achladiotis
George Achladiotis & Tina Papathanasiou
Music direction: Alexandros Paparizos