Analysis, RepertoireAnalysis, Repertoire & Interpretation for classical singers and collaborative pianists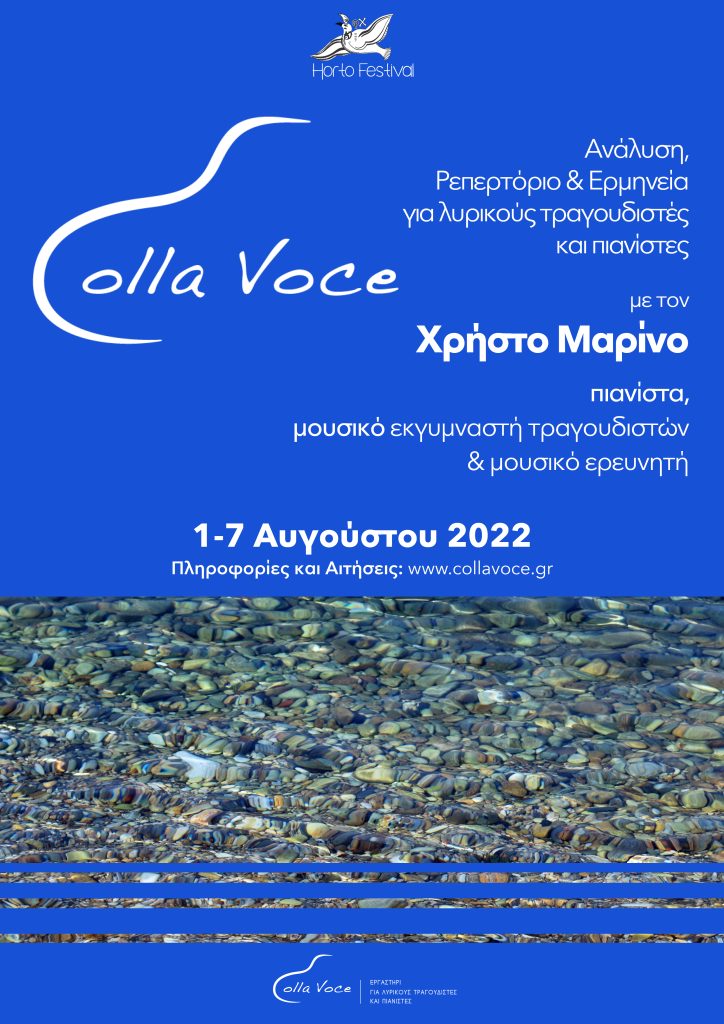 1-7 AUGUST
The Colla Voce Workshop, led by collaborative pianist and vocal coach Christos Marinos, will travel to the 38th Horto Festival for an intensive week of Art Song.
The class is addressed to lyric singers and pianists of all ages and levels, who are interested in or are already active in the field of vocal accompaniment and coaching. Classical singers and pianists of all ages and levels are welcome to apply. Performers (regardless of their instrument), composition students, as well as students and graduates of music academies and conservatories are encouraged to apply as auditors. The class includes theoretical and practical topics for discussion and study by everyone.
Repertoire: English (British and American), French, German, Greek and Russian art song.
In the case of foreign language participants, the Workshop will be held in Greek and English.
For more information and applications (in Greek), please visit: CollaVoceHorto or contact Christos Marinos at collavoce.gr@gmail.com.