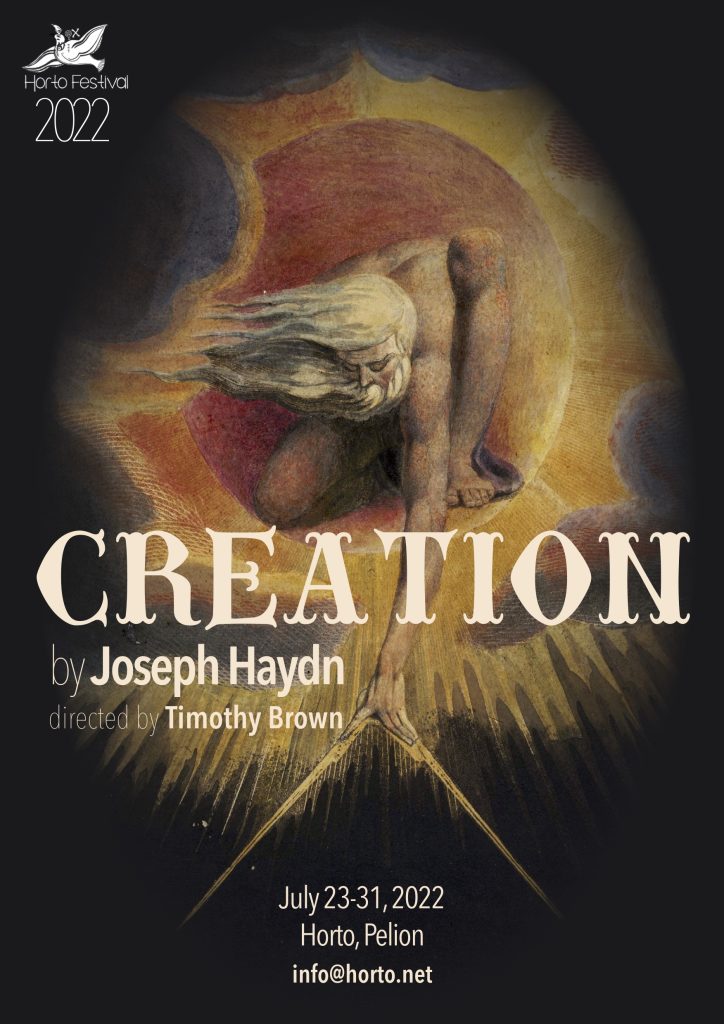 At last! It seems that life begins to return to normal. By July 2022 we expect to be able to enjoy life – and singing – as we did in the 'old', pre-pandemic days enabling us to plan Horto Festival with confidence and enthusiasm.
2022 is beginning to seem like 'New Birth'. Haydn's Die Schöpfung (The Creation) therefore seems like the perfect choice of music for our course, and we look forward to a wonderful performance on 30th July, with soloists, chorus and orchestra. We shall of course concentrate on the choruses, so our performance will be a shortened version of Haydn's masterpiece, with all the choruses, some of the solos, with spoken text to link everything together.
We are delighted once more to welcome Tim Brown to guide us through the week, along with voice specialist Gerda Hondros, from Austria, who will offer vocal coaching to all participants throughout the week.
Period: July 23-31, 2022.
Rehearsal space: As much as possible outdoors, as we did with such success in 2021.
Repertoire: Haydn Creation.
Concert: July 30th in Horto outdoor theatre.
Director: Timothy Brown (UK)
The cost of participation will be 160€ for each member (110€ up to 28 years old). Each participant undertakes his/ her stay and trip to Horto, as in previous years.

To get more information about the workshop, please enter your details here: registration form or by email to info@horto.net

We hope you will join us!
Supported by Austrian Embassy in Athens.