A three choirs meeting!
Saturday, October 8, 19:00
Horto Theatre
CANTABILE, BETWEEN MUSICAL EVOLUTION AND FRIENDSHIP
In 1970, Georges-Henri Pantillon, pianist, organist and music teacher at the Ecole normale cantonale, founded the Chorale du corps enseignant in Neuchâtel. It became Cantabile, the Neuchâtel Teachers' Choir in 1988, and then Cantabile, the Neuchâtel Symphony Choir in 1996. The association has performed many works with professional orchestras and soloists in the canton and even abroad on several occasions. The 1981 tours to France and Scotland, Czechoslovakia in 1988 and the Czech Republic in 1995 allowed the choir members to strengthen their cohesion, maintain an excellent mental state and share their love of music across borders.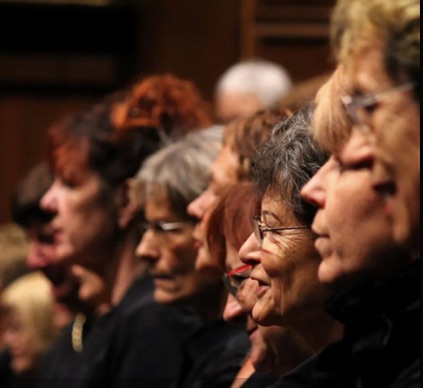 With the departure of its founder in 1996, Cantabile became an independent company registered in the Commercial Register and created a structure with a voluntary committee of seven to nine members and a membership of between 110 and 140 choristers. The choir recruited Jean-Claude Fasel, a talented choir and orchestra conductor from Fribourg. The latter has made musical progress with his choir members from year to year, respecting the values of friendship created by his predecessor. Cantabile, the Neuchâtel Symphony Choir, also began a fruitful collaboration with the Neuchâtel Chamber Orchestra in 1999, and the links established with its professional musicians were renewed in 2008 with the creation of the Ensemble Symphonique Neuchâtel. This orchestra also makes sure to collaborate with the choirs of its region, and in particular with Cantabile.
To replace Jean-Claude Fasel, Cantabile, Neuchâtel's symphony choir, invited Adriana Boczkowska in 2009 and then Renaud Bouvier in 2010. With the help of Marine Le Mouël until 2014 and then Christelle Evard, the current director of Cantabile continues to work for musical progress, while respecting the friendship and enthusiastic atmosphere among his choirs.
RENAUD BOUVIER
Renaud Bouvier took over the direction of Cantabile, a symphonic choir from Neuchâtel, in January 2010 and has since been exploring with it the repertoire for large choir and orchestra.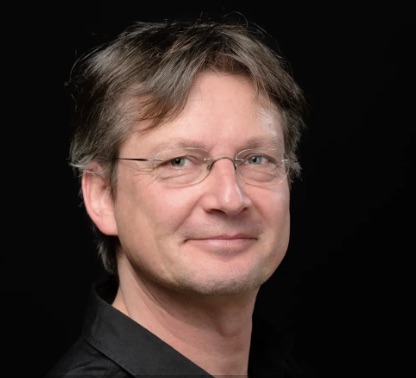 Renaud Bouvier completed his training in conducting in 2002 with Hervé Klopfenstein at the Lausanne Conservatoire, after studying bassoon, singing, musical analysis and orchestration. He also holds a degree in literature from the University of Lausanne and was an assistant in French literature.
He currently directs the Hostias oratorio choir in Lausanne, which he founded in 2003, and the choir Les Vocalistes Romands, with which he devotes himself to the demanding repertoire of chamber choirs, from the 17th to the 21st century, mostly a capella. In 2012, Renaud Bouvier performed Fabrizio Di Donato's Stabat Mater with these two ensembles and Valentin Villard's Messe à six voix with Les Vocalistes Romands.
In 2009 Renaud Bouvier founded the Académie vocale de Suisse romande, a professional chamber choir, of which he conducted the first recording. This first recording was awarded the 2012 Hector Berlioz Prize for the best recording of church music by the Académie du disque lyrique in Paris.
In December 2012 he conducted the Académie vocale de Suisse romande and the Orchestre de Chambre de Lausanne in J.S. Bach's Magnificat and, in May 2013, in Frank Martin's Vin herbé with the Quatuor Sine Nomine at the Opéra de Lausanne as part of the Sine Nomine Festival for the quartet's 30th anniversary.
With Cantabile, Renaud Bouvier has performed Poulenc's Gloria and Brahms' Schicksalslied (2010), Mendelssohn's huge Paulus (2011), Mozart's Mass in C minor (2012), A Child of Our Time by Michael Tippett (2013), Ein deutsches Requiem by Brahms (2014), chants by Stravinsky, Bernstein, Pärt and Gorecki (2015), Mozart's Requiem (2016), G. F. Haendel's Israel in Egypt (2017) and three composers – Benjamin Britten, Ralph Vaughan Williams, Lili Boulanger – on the theme of the Truce Centenary (2018).