Period: August 25 – September 4, 2023
Conductor: Philipp Amelung
Repertoire:
Choral works by Felix Mendelssohn,
Franciscus Leontaritis,
Franz Schubert
Concerts: September 2 & 3 at different venues
If you are interested in participating or would like more information please complete the form below.
The chamber choir Camerata Vocalis of the University of Tübingen and their Director Philipp Amelung, on their second visit to Horto, invite choral singers from Greece and abroad to a 10-day workshop. Georgia Tryfona, soprano, will be the soloist performing in Schubert's Mirjams Siegesgesang.
Registration fee: €195 / €145 (for singers up to 28 years old)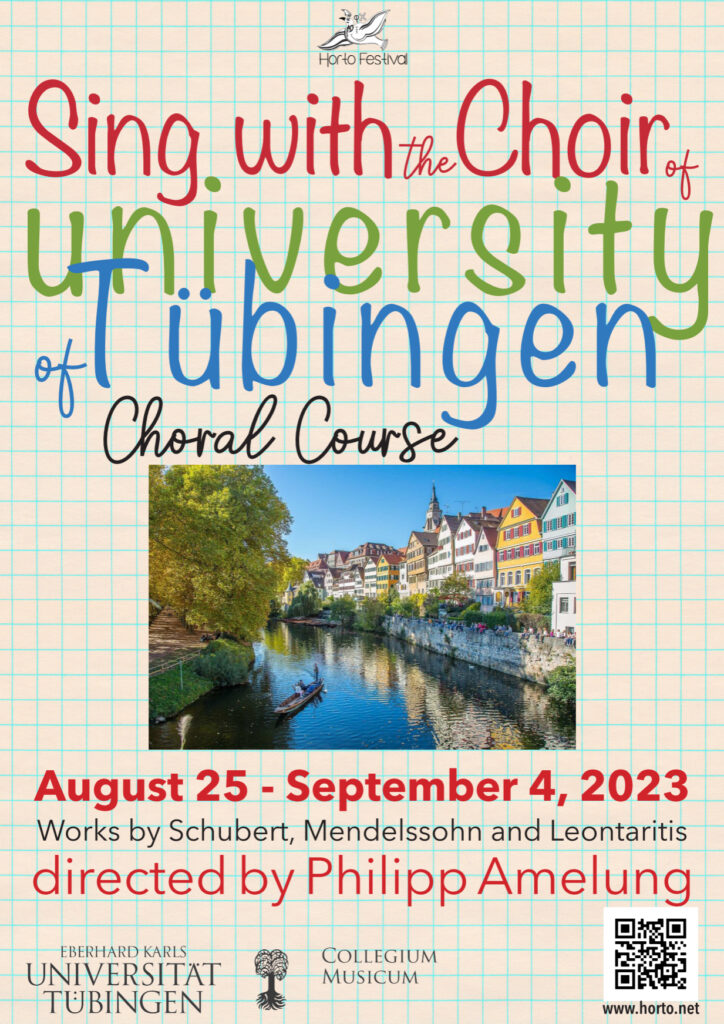 The chamber choir Camerata Vocalis has acted as a musical ambassador for Tübingen and its university worldwide in recent years, through numerous concert tours within and outside Europe, as well as CD and radio productions, since it was founded in 1973 by Universitätsmusikdirektor Alexander Šumski. Their musical focus lies in the development of a stylistically wide-ranging a cappella repertoire. Sumski's work was strongly influenced by the music of the Eastern Church and the rediscovery and reappraisal of music in Upper Swabian monasteries and has resulted in several CDs. Under the direction of Sumski concert tours mainly focused on the African continent, where the choir offered choirmaster seminars and performed in concerts. After 27 years Šumski, in 1999, handed over direction of Camerata Vocalis to his successor Tobias Hiller. During his time, the Camerata Vocalis made concert tours to the Netherlands, Belgium, Ireland, Morocco, Brazil, the USA and Canada and produced several CDs.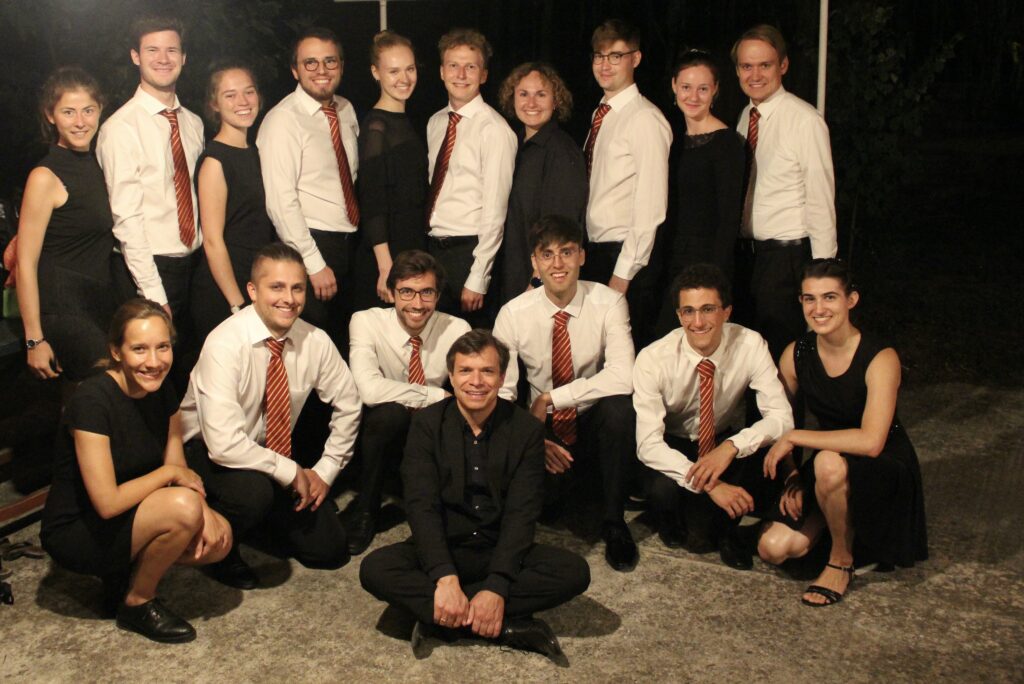 Since April 2011, Philipp Amelung has been the director of Camerata Vocalis. He is eager to continue the tradition of his predecessors and, as a result, the choir continues to act as an ambassador for the University of Tübingen abroad and performs concert programmes of less well known or new music. Highlights of these concert tours have been Israel and Palestine (2012), Brazil (2013), Saxony (Leipzig and Dresden 2014) and Sweden (2016).