Skála Project Ι Arambatzi & Pozatzidou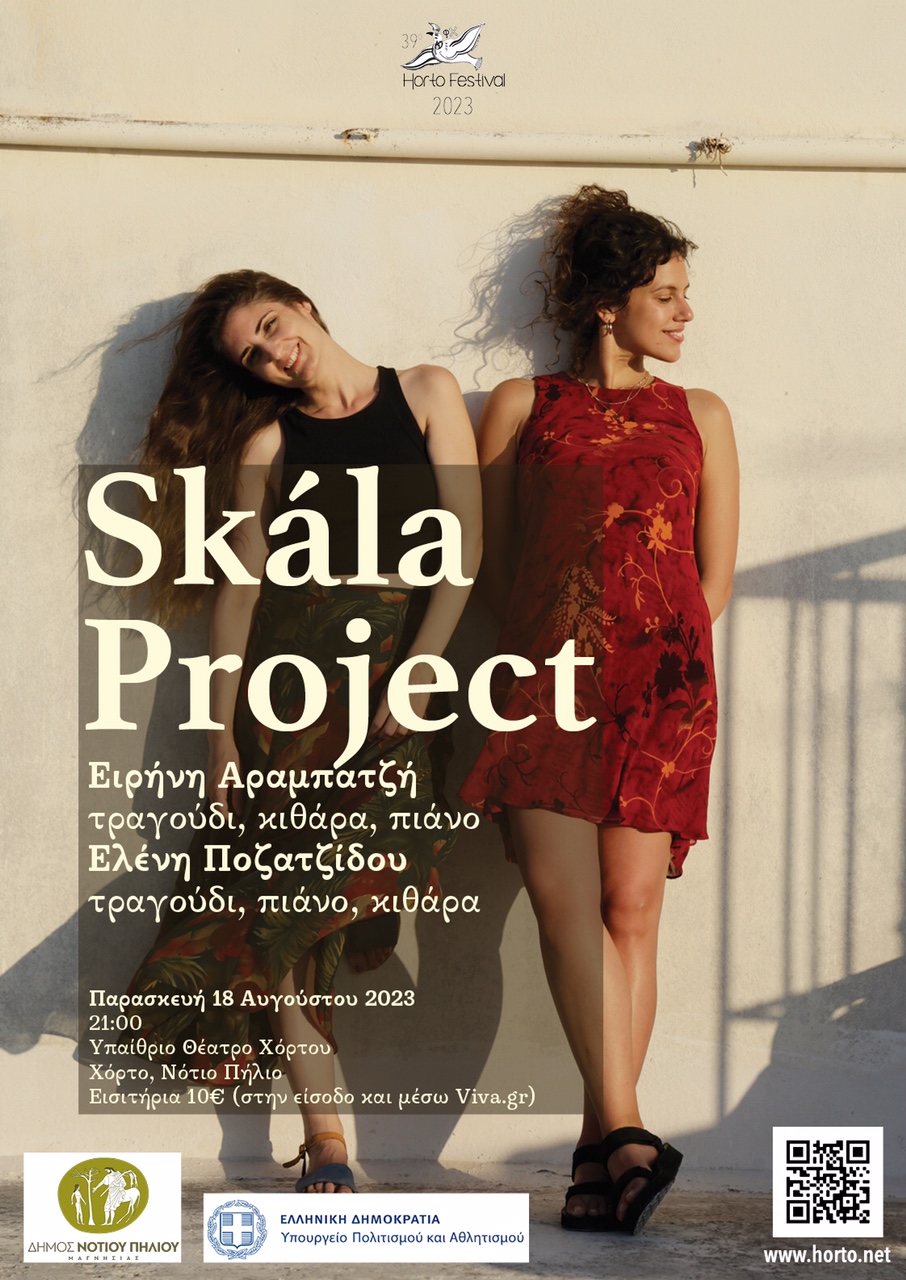 "See you at Skála at 5:00 PM?"
This daily rendez-vous for a swim at Horto's Skála that began when we were kids, unknowingly became the catalyst for our first rehearsals! Every summer, we would meet, each bringing our musical choices and influences, singing for hours, learning new melodies, and making our first attempts at polyphonic singing.
Years later, both having pursued careers in music, Irini and Eleni created the duo "Skála," a project that will be presented for the first time in the very place it was born: Horto Pelion. With two voices, a piano, and a guitar, they will present a repertoire of songs from different parts of the world, along with their own compositions. Irini now lives in London, Eleni in Athens, but their music relationship and friendship know no boundaries.
This event will be more than just a concert. It will be an ode to friendship, to music, to childhood memories, and, of course, to this magical and special place called Horto.
Irini Arabatzi : voice, guitar, piano
Eleni Pozatzidou : voice, piano, guitar