Bach's Chromatic Fantasy and Fugue, agonizing yet redemptive, Schumann's Kreisleriana, with its romantic, full of emotional transitions, and Debussy's Six épigraphes antiques meet in the shadow of the bucolic atmosphere of an archetypal summer evening.
Nikolas Exarchos was born in Athens. He studied piano at the National Conservatory of Music with teacher Katie Kaloussi and at the Conservatory of Attica with teacher Maria Hallari, where he received his Diploma in 1996 with the grade "Excellent Unanimous and First Prize". At the same time, from the Advanced Theory class of Professor Michalis Rozakis at the National Conservatory of Music, he received his Diplomas in Harmony, Counterpoint and Fugue, all with the grade "Excellent".
He did his postgraduate studies in piano at the Ferenc Liszt Academy in Budapest with Istvan Gulyas.
He has attended piano seminars with Nelly Semitekolo, Prof. Leon Fleisher (Peabody Conservatory of Music in Baltimore), Prof. Christopher Elton, (Royal Academy of Music in London), Prof. Germaine Mounier (Ecole Normal de Paris), Yannis Vakarelis and with the internationally renowned pianist, conductor and pedagogue, Prof. George Hadjinikos. At the same time, he attended jazz lessons with pianist George Kontrafouris, a composition seminar with composer Nikos Platyrachos and orchestra conducting seminars with conductor Anastasios Strikos.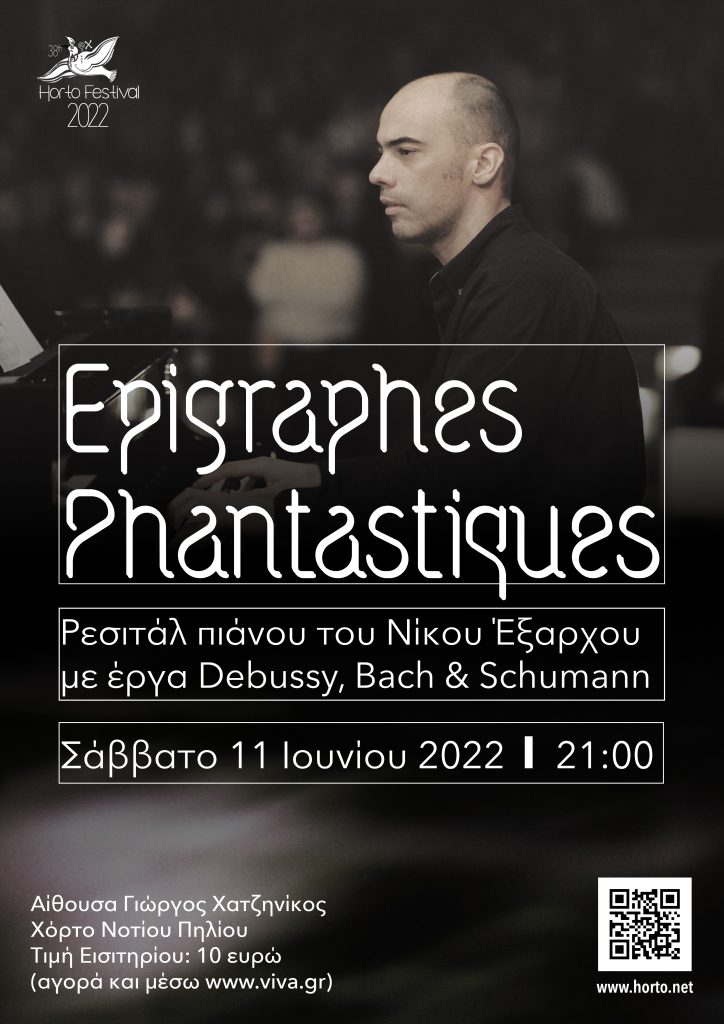 He has given recitals in Greece and Hungary in halls such as Parnassos, Athenaeum, Philippos Nakas Conservatory, Centre for Dikanic Studies, the Concert Hall of the Liszt Academy and has performed with the Symphony Orchestra of the Municipality of Thessaloniki in the Hall of the Serres Theatre.
He is engaged in composition, orchestration and conducting. He won a commendation for the category Mixed Chamber Music Ensemble at the "Dionysia Trust" Original Music Composition Competition. Today he is a permanent piano teacher at the Music School of Larissa.