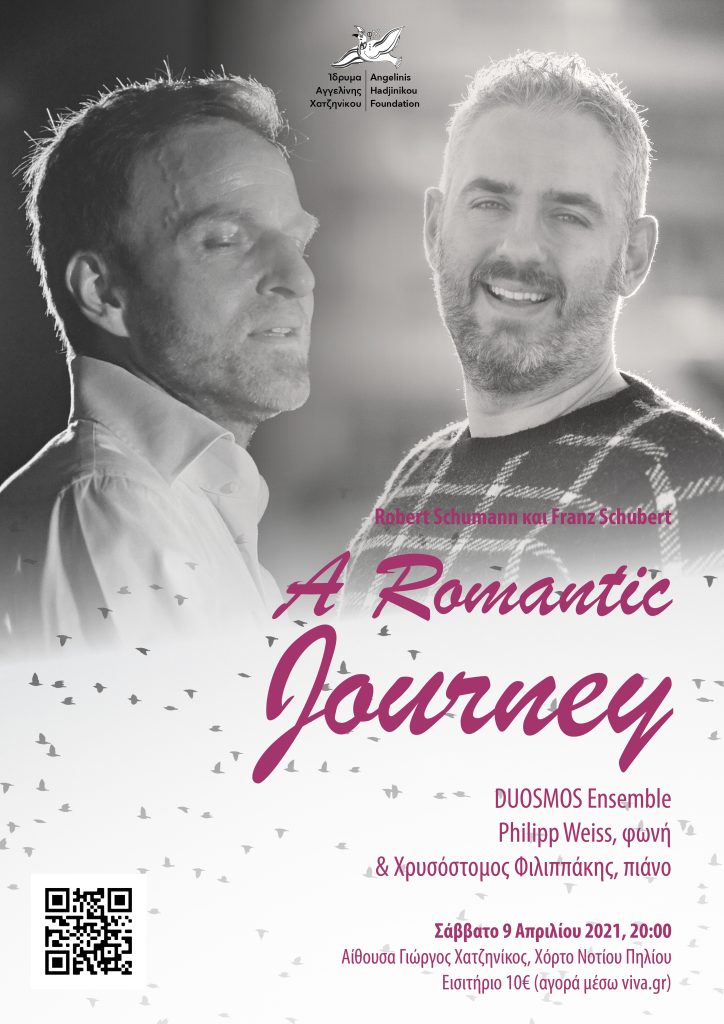 Duosmos a classical duo with Philipp Weiss(voice)and Chrysostomos Filippakis(piano) is deeply routed into the romantic repertoire of Robert Schumann and Franz Schubert.

The music will take the listener on a journey of colourfull sentiment. From the most tender whiff culminating up to a strong symphonic expression.

A must for all fans of the music of romatisism.